Want to hear our new commercial?
CLICK HERE
TRASH CITY BEADS since 1989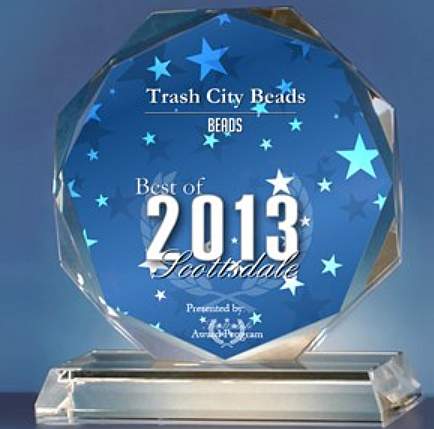 Welcome!


We're still here after 30 years! Since 1989, when we started our little company by buying our first strands of beads, making jewelry out of them, sitting at swap meets.... and, little by little, growing to become a long lasting customer favorite. Thanks to all our great friends and clients over the years and on into the future! We plan on making this the best year ever and we hope it is for you too!! Chris and Jim = Trash City
---
The PERFECT gift for that special someone who LOVES beads!!
A Trash City Beads gift card!

$100 Gift Card for only $50!!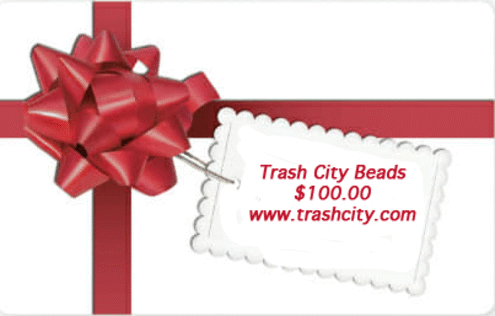 Special gift for them at a very special price for you!
Email us for details: This e-mail address is being protected from spambots. You need JavaScript enabled to view it
Or call to order direct. There's still time!
602-399-9500 (Ask for Chris)
---
Back in stock with LOWER pricing!!
Spikey-Mon Beads - Silicone spikey beads
6mm Round = 20 cents each 

8mm Round = 30 cents each


10mm Round = 40 cents each
Find them here:  Spikey Mon Beads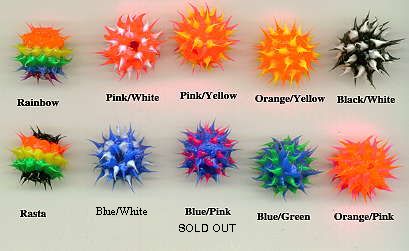 Back from the dead!! Alphabet Letter Blocks!
Our cutter is back, making our world famous letter blocks are available again.|
Available in Pewter, Sterling Silver - Letter Blocks, Hebrew Letter Blocks, Round Edge Letter Blocks.
Don't be afraid.. Go. Have a look.
http://www.trashcity.com/alphabet-beads/silver.html

WHO wants one of these?
Find both in the Charms: Pewter > Police section
[Not bigger on the inside!]
Hand-painted
Metal Police Box 3D
2" long by 1/2" wide
Crystal on the top of the box
$5.50 each pendant
Comes with 20" Chain
Hand-painted
Metal police box charm
(FLAT) 2" long by 1/2" wide
$2.50 each charm

 
ATTENTION: School Sports Team FundRaisers and Moms!
We're making bracelets for the teams to give to their moms and for fundraising.
Call or email us if you want in on that action!
Here's a couple of samples of bracelets we've made this year for football moms and soccer moms.
We can make them for your school, your organization, your moms.
Raise money for your school, or just show appreciation to your biggest fan.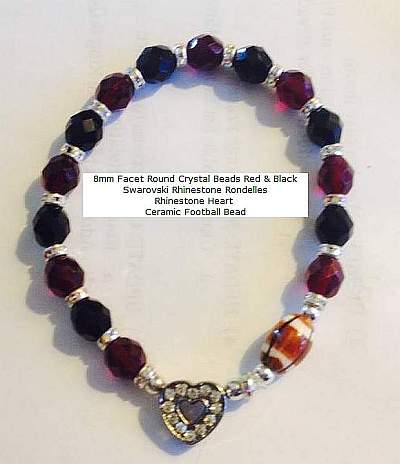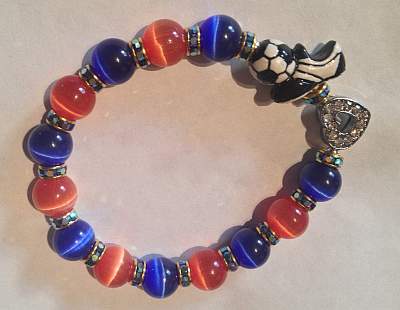 News and updates
Our order form shows up to date prices as some of the prices on the website may be outdated.
Some items may still be in stock, so This e-mail address is being protected from spambots. You need JavaScript enabled to view it for details
Need some bulk assembly work done? Contact us for quotes on Custom Assembly work at our exclusive assembly factories in China and Thailand! There is nothing we can't do: Finished Jewelry, Displays, Tools, Cut Stones, custom printed fundraising bracelets, Big Hats... The list is endless! Minimum quantities apply, call 602-399-9500 or This e-mail address is being protected from spambots. You need JavaScript enabled to view it .
New items
FIMO! : Super Special Sale Prices on FIMO TUBE BEADS!!
Go to that page and see what we have!
JUDAICA CHARMS! : Judaica added new charms: Hamsa hands!
Steampunk Charms! Gift Certificates! Gemstone Fetish Animals Beads and Pendants.
Trash City Beads is a mail order, wholesale discount beads and bead stringing supplies warehouse, selling all shapes and sizes:Rounds, Chips, Ovals, Lentils, Teardrops, Hearts, Stars, Crystals, Seed Beads, Faceted Stones, Cat's Eye Beads, Glass Beads, Stringing Supplies... We offer the lowest prices anywhere, friendly service, and fast shipping all over the world. Since 1989. We're still here. We're not going anywhere! :-)


(602) 399 - 9500
Email: This e-mail address is being protected from spambots. You need JavaScript enabled to view it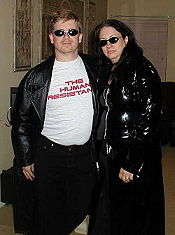 If you've been here before, it may look different: after many years, we figured it was time to revamp the site, so this is the bright, shiny new version. We'll also be implementing a new shopping-cart in due course. Everything is still here though, and the menus on the left let you access things as before. We're seizing the chance to update a lot of the pages too: remove items we no longer carry, add stuff we hadn't had a chance to, and so forth. Some tips and guidelines:
1) We've put the gemstones, from Amazonite through Turquoise, in the Gemstones: BY STONE category - click there and you'll see all the special pages for them.
2) Thread, tools, etc. are no longer 'Miscellaneous' - they're called 'Beading Supplies'. Makes more sense to us. :-)
3) There is a nifty search-box at the bottom of the left-hand side-bar. This is your friend and - unlike on the old site - actually works.
4) There is also a Contact Us form there, which is new, and is an easy way to send us a message. Something along the lines of "Help! I'm trapped in your website!" for example.
We're excited about the new site, and look forward to hearing your comments on it - good, bad or indifferent! Some things haven't changed though: we are always getting calls from visitors to Arizona about coming over to visit, but unfortunately, we do not have a showroom. We are a mail order warehouse and can't, for safety and insurance reasons, allow anyone to come in and shop. So if you hoped to visit TC Towers sometime in the near future, we apologize!
Also, while you should feel free to call with questions, we regret that we generally are not able to take phone orders. Writing them up manually, finding prices, etc, all stops us doing other work - the parcel that doesn't ship might be yours some day... :-)


We accept the following forms of payment
Mastercard, Visa, Discover, American Express through our merchant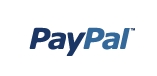 LINKS OF INTEREST
How we got our name: Trash City is the home of all the beads, parts, rocks, gemstones - the weird and the unusual. Basically, if you had the time to rummage through the great bins at TC Towers West, you would be hard pressed not to find a treasure or two. Hence the name: Trash City is like a great big trash bin [only without the smell :-)], filled with stuff you'd never believe exists... Our song!
---
Trash City
P.O. Box 13653, Scottsdale,
AZ 85267, USA
Tel: 602-399-9500
Toll Free Fax:  866-234-5324
E-mail: info@trashcity.com
Copyright © 2009 Trash City. All Rights Reserved.